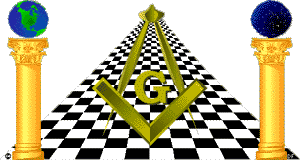 Lodge Knightswood Glasgow 1445
CHARITY
In the year 2005 Lodge Knightswood gave charitable donations to some of the most needed Charities in the World.
Firstly after the Boxing Day tsunami tragedy that was witnessed by all, around the World, Lodge Knightswood and the other 82 Sister Lodges in Glasgow and with the assistance of the other Sister Lodges in Scotland & Grand Lodge of Scotland, gave a Total of £100.000 to that much needed cause.
Also Lodge Knightswood and the other sister Lodges in the Western Districts in Glasgow, gave a large Donation to Yorkhill Schnallin Unit and to the ex-servicemen's Hospital at Erskine, for the need of those that sacrificed so much during the various campaigns across the World.
The Deep Sea Fisherman's Mission receives an annual Donation every year, not just from Lodge Knightswood, but from many of the other Lodges in Scotland .
As you can see it is just not the needy at home we offer help to, but also around the universe, wherever we possibly can and whenever the need arises.